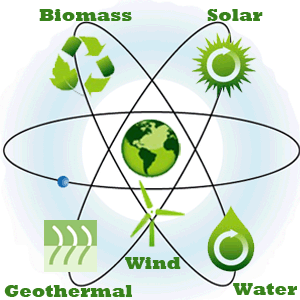 The Archival Eco-House is able to imprint its identity in the society for trailblazing an environmentally-friendly type of habitat. Through new means, the procedures we follow in using our renewable resources has proven to be highly effective throughout the years. Our home takes care of a range of exotic and domesticated animals. Here we have a goatery and a piggery. We farm ducks and geese. We also have monkeys, birds and chickens, a wild cat and a python plus two baby crocodiles which will certainly get your attention.
Our goats are fed only with fruits such as apples and vegetables. While the pigs here are not made to eat any commercial feeds but purely with waste coming from the market or vegetable leaves such as Moringga, locally known as Malunggay. The waste materials collected from the farm animals are gathered to be processed as fertilizers or to be converted as methane gas which can essentially be used for cooking.
Reasons are aplenty of why we ought to prefer a lifestyle like this. One is because we can get away from the costly obligation of the all too common necessity of getting a commercial provider to supply us with water and electricity. Not only that, we love being ambassadors and warriors that defies the destruction of our locale. Most importantly, our goal is to be largely dependent to the benefits of renewable technologies.
Different functions and uses of solar energy panels, wind mill turbines, bio-digester, filtration systems, rainwater harvesting and the likes are a couple of things that we share to everyone at The Archival Eco-House. These modernizations brought about impressive ecological results.
Bio Gas
Established in 2006, our Bio Gas facility produces clean and renewable fuel. Equipped with a bio digester, the organic wastes are fed into a tank to undergo Anaerobic Digestion. This is a fermentation process to get CH4 (bio gas) as the end result. Our prime resource for this type of renewable technology are animal manure and waste coming from the domestic sewer of the eco house. The production process of this gaseous form of energy is comprised of three steps. First, is the decomposition of the organic waste. Then, a tank holds the emitted gas from the slurry. Lastly, "speaders" that are connected to the gas tank releases the produced methane gas to burners, heating stoves and other utilities around the Archival Eco-House.
After a few experimentations, we were finally able to incorporate an economically friendly yet easy method to convert waste into energy fuel. The bio gas is composed mainly of methane and carbon dioxide. The byproduct, we also know as Methane Gas, is what we use for cooking, lighting and other electric needs. It is similar to the LPG gas used in many households and business establishments. The methane gas is one of the ideal forms of energy as it is beneficial and does not hurt our ozone layer.
Wind Energy
Yet another sustainable energy source for the house close to nature is the wind that blows around it. The kinetic energy in the wind is utilized using wind mill turbines. These turbines were installed as early as 2005 as alternative source of energy. Up to this date, this resource is still used to generate electricity for the eco house.
Solar Energy
The use of solar power is nothing new inside the Archival Eco-House. About 40 solar energy panels were installed to supply for the electric requirements of the eco house. The whole assembly can bring in 10 kilowatts of electricity enough for the house and some neighboring houses too. Individually, the solar panels produce up to 250 watts of electric power.
This obtainable type of renewable technology has been exhausted as a method to light our home and most importantly to conserve. There are also air conditioners installed around the house that are solar powered.